Over the last few years, Citizens for Sustainability has hosted annual park and neighborhood clean up events. This year we are continuing to suggest small gatherings but we challenge you to continue efforts to keep our community clean.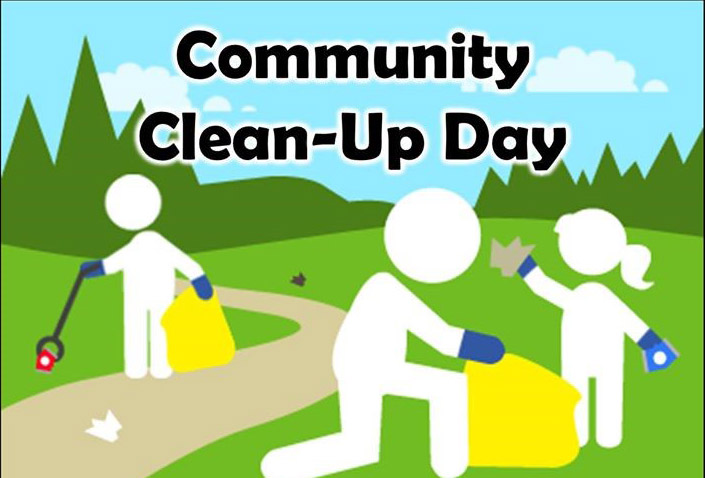 Date and Time
Earth Week 2021 – Sunday April 17 to Saturday April 24
Cleanup Locations
Your neighborhood and area parks!
Details
THE CHALLENGE
– Earth Week (April 17-24)
– Pick up trash individually or with your household
– Take a photo of what you collect and share it to the CFS Facebook /Twitter or email info@citizensforsustainability.org – you may even win a prize!
– If possible, note the weight of the material you collected
TIPS AND TRICKS
– During COVID protocols, please do not gather in groups outside of your household
– Going on extra walks lately? Take a bag with you!
– Need an extra challenge for kids? Use a scavenger hunt!
– Protect yourself with gloves or use grabbers
– If working along roads, wear bright colors
– Stay off of private property
– Dispose of trash in your own waste bins or in public bins only
– Stay safe – do not touch needles or other sharp objects. Contact the city directly if there is anything dangerous or too heavy to pick up.
Benefits
Keep St Anthony clean
Get outside for some exercise and fresh air
Prevent springtime flooding from clogged storm drains
Win prizes!
Local/Online Earth Week Events
Mississippi River Plastic Pollution Initiative
Now through April 25: 5:00 pm
Faith Methodist (2708 NE 33rd Ave) Rain Garden Cleanup
April 17: 3:00 – 5:00pm
Voices to Power: Doing the Greatest Good Fundraiser ($125)
April 22: 8:00 – 9:00am
Featuring Dr. Ben Santer, atmospheric scientist and storyteller, and Dr. Ayana Elizabeth Johnson, Founder of Urban Ocean Lab and Co-Founder of the All We Can Save Project, in a moderated conversation with Climate Generation's Jothsna Harris on the urgent mission of combating disinformation and implementing equitable solutions to climate change.
The Global Problem of Pharmaceutical Pollution (Free RSVP)
April 22: 12:00 noon
Based in the United Kingdom, Dr. Boxall's world-renowned research focuses on the emerging and future ecological and health risks posed by chemical contaminants in the natural environment. He will address the issue of pharmaceuticals in the environment. After his talk, Dr. Boxall will be joined by a panel of experts in Minnesota, Mark Ferrey of the Minnesota Pollution Control Agency and Eva Carlson, Director of University Relations for RoundtableRx to hear the extent of the problem here at home and how it is being addressed.
Sacred Ground: An Earth Day Celebration (Free RSVP)
April 22: 12:00 noon – 1:00 pm
Even though we'll be gathering virtually again on this Earth Day 2021, we share a Sacred Ground beneath us all. Join us for a special event that will feed your soul and connect you to the sacredness of the earth. In our work to care for each other and care for our planet, we need moments like this to tap into our spiritual depths, to be inspired, to remember that the restoration of ecosystems includes the restoration of ourselves.
Minnesota Earth Day Green Gathering (Free RSVP)
April 22: 4:30 – 6:30 pm
An online event where you'll be able to meet and chat with friends new and old across Minnesota's environmental community! This event is open to all Minnesotans and neighbors who care about Earth Day and protecting our planet's future.
Sea to source: Reducing plastics in our environment (Free RSVP)
April 23: 12:00 noon – 1:00 pm
Dr. Jambeck will not only discuss the methods and results of her research on plastic waste inputs, flows and recovery, but the related impacts and policies around the world. She will present an intervention framework to reduce plastic ending up in our environment, while sharing stories of integrating technology and citizen science, science communication, and community-level efforts to address plastic pollution around the globe.
Annual River Gorge Earth Day Cleanup (WAITLIST ONLY)
April 24: 9:30 am – 12:00 noon
Taking place just off of West River Parkway, this cleanup is an Earth Day tradition in the Minneapolis River Gorge. People come from throughout the local river corridor, neighborhoods and metro area to celebrate Earth Day and contribute to the health and vitality of the Mississippi River.
Salo Park Pond Cleanup (2698 39th Ave NE)
April 24: 9:30am – 12:00 noon
Email Clif Ware: warex001@umn.edu to RSVP
Earth Day Fun at Stillwater Pollinator Park (Free RSVP)
April 24: 10:00 am – 1:00pm
Learn, Celebrate and Play at the Pollinator Park with Pollinator Friendly Alliance
Roseville Earth Day Celebration
April 24: 10:00 am – 2:00 pm
Earth Day MNy 250, Como Park (Registration Required)
Sunday, April 25, 8:00 am
Run the Earth Day MNy 250 and enjoy a COVID-safe 8K race celebrating Earth Day at Como Park in St. Paul.