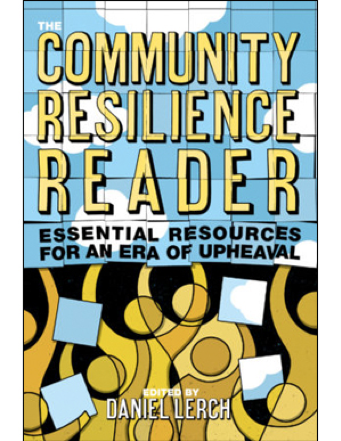 SEF News-Views Digest No. 200 (2-10-18)
Clifton Ware, Editor-Publisher
In this final posting—at least for a while—I want to promote a new book that provides a comprehensive, factual based, intelligent summary of what's needed to create greater community resilience and sustainability. The Community Resilience Reader: Essential Resources for an Era of Upheaval is the latest book published by the Post Carbon Institute, and it's one that every concerned citizen should read.
In my opinion, the cartoon-styled cover of the book belies the amount of substantive content within its 324 information-packed pages. The 18 chapters are written by 17 top experts on a variety of topics that are organized in three parts: I—Understanding Our Predicament; II—Gathering the Needed Tools; and III—Community Resilience in Action. Daniel Lerch serves most capably as editor, and also provides an introductory commentary.
Continue reading A Primary Resilience Resource – SEF News-Views Digest →