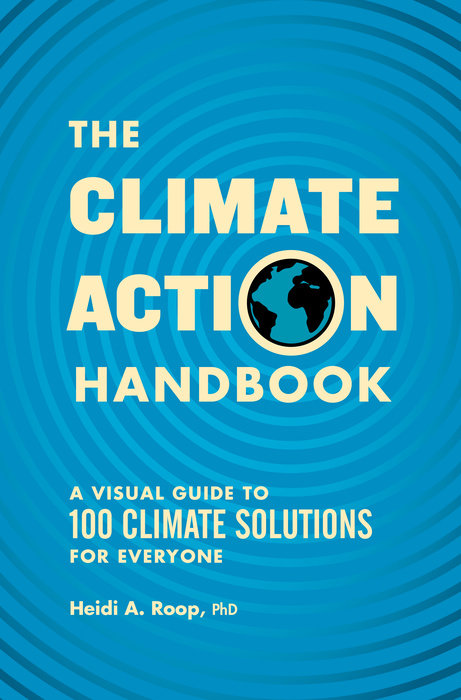 As a follow-up to Katharine Hayhoe's Saving Us, we're exploring ways to take action on the climate crisis with our next book discussion: The Climate Action Handbook: A Visual Guide to 100 Climate Solutions for Everyone by Dr. Heidi Roop.
Pre-order the book or reserve a copy from Hennepin County Library or Ramsey County Library.
Dr. Roop is the Director of the Minnesota Climate Adaptation Partnership and an Assistant Professor of Climate Science at the University of Minnesota. She also serves as Minnesota's Extension Specialist for Climate Science and Adaptation.
This must-have book shows us WHY we need to take action now to combat climate change and then, critically, HOW, through easy-to-understand language and stunning infographics that offer each of us varied and doable solutions to the overwhelming challenges facing our planet.

From the publisher, Sasquatch Books
Sign up below to participate: