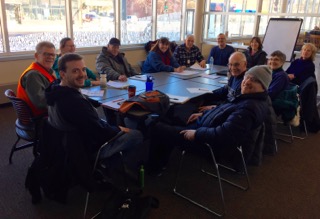 SEF News-Views Digest No. 198 (1-31-18)
Clifton Ware, Editor-Publisher
CO2The one topic most people tend to ignore, including leaders of major environmental organizations, is the role of human population growth in driving all converging ecological, social, and economic crises. Some of us understand this dynamic relationship, and we also agree that humane solutions are available to ameliorate future crises—but only if the topic is opened to public discussion. The good news it that some signs of discussing this issue have appeared over the past year, for example, with NPR's broadcast on Sept. 22, 2016: Should We Be Having Kids In The Age Of Climate Change?